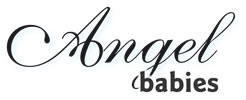 ---
Welcome
Brochure
Stories
Links
Patterns
Family and Friends
Contact
Practical Information for Parents Coping With Late Pregnancy and Infant Loss
---
       When I was pregnant with my third child, I had a feeling that something was very different. The twenty week ultrasound confirmed my fears when our sweet baby was diagnosed with renal agenesis (Potter's Syndrome), and we were told that she would either be stillborn or live for only a very short time after birth. Elizabeth Jane slipped quietly into the world at 31 ½ weeks gestation and graced us with three wonderful hours of life. Those weeks between the diagnosis and her birth were an emotional roller coaster, and full of difficult decisions. We wished that there were some sort of a handbook to tell us how to prepare for her birth and death. I wrote this pamphlet to honor the life of my daughter, in hopes that this information will make the path easier for other couples facing the loss of their baby.
       Whether you are carrying a baby who has just been diagnosed with a fatal or potentially fatal defect, or have been told that your baby has already passed away, there are things you can do to prepare for the birth to help you and your partner come out of it more emotionally and physically intact. You are not alone in this. Many others have gone before you. This brochure is a compilation of medical facts as well as the wisdom gained from the experiences of many.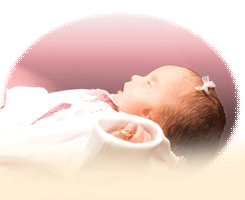 Elizabeth
Candace
Bradly
Elena
Andrew
New Story
Elizabeth Jane Vawdrey
*Click here to launch Video of Elizabeth*
---
Elizabeth Jane – Our angel for three hours and forever
January 4, 2006 



       My pregnancy with Elizabeth was different from my first two from the very start.   I battled the usual nausea, weight loss and fatigue, but also faced the stress of coping with the death of one sister and caring for another sister who was temporarily wheelchair bound, both the result of a devastating car accident the day I found out I was pregnant.

       I started to feel little kicks around 14 weeks and was grateful for that affirmation of life.  However, instead of the kicks getting stronger and my belly getting bigger, they seemed to stay the same for the next few weeks.  I told my doctor my concerns at my 18 week appointment, and since I have a history of minor birth defects and preterm labor, he scheduled my ultrasound with a perinatologist instead of just the usual tech for two weeks later.
       I began to feel more and more strongly that things were different with the pregnancy. By the time we got to our ultrasound appointment in mid-October I was quite concerned for the well being of our baby. The tech came in first to do basic measurements. As soon as she put the probe on my belly I could see that something was very wrong. There was no dark space anywhere around the baby, which would have indicated amniotic fluid. The tech asked me a few times if I'd had any leaks, which I hadn't. She looked very anxious as she left to go get the doctor. The doctor took a good look at things and then delivered the devastating news that our baby appeared to have no kidneys, known as Potter's Syndrome or renal agenesis, and that this condition is incompatible with life. The lack of fluid made imaging very difficult and neither he nor the tech were able to tell us whether our baby was a boy or a girl.
| | |
| --- | --- |
|        We left the hospital in complete shock. I felt like there was something wrong, but never imagined it could be so bad. The next day we saw another perinatologist for a second opinion, and he confirmed the diagnosis. We were told that our baby had a 50% chance of being stillborn, and were given the option to induce labor at any point. We were numb with grief and stunned at the decisions we were faced with. I have difficult pregnancies at best, and we were concerned about the toll on my body. We worried that the baby would suffer being in there without any fluid. We worried that I wouldn't realize that he or she had died, since I felt very little movement. | |
      Those few days right after the diagnosis were so painful.  My OB was out of town, and we weren't able to see him until Monday, five days after the initial diagnosis.  By that time, after much prayer and careful consideration, we were able to come to the decision that I would carry our baby as long as possible unless my health became seriously jeopardized.  My OB was very supportive of our decision, and asked us to come in weekly so that he could make sure that we were still doing all right.
      Those next few weeks felt like a bad dream.  Like maybe it was all a mistake and they were talking about a different baby or maybe the machine was faulty.  About a month after the initial ultrasound, we both needed to see our baby again and confirm the diagnosis for our peace of mind.  At that visit, the doctor noticed that the organs were on the opposite side (situs inversus), and the baby seemed to be doing very poorly – deep heart rate decelerations and poor growth in addition to still seeing no measurable pockets of fluid.  We came out of that appointment saddened and thinking that surely our baby would be stillborn sometime soon.  We started to make preparations, including purchasing burial plots and funeral home arrangements, and I worked on a tiny blanket.  We still didn't know the gender, so I had the kids, Ethan (4 ½) and Rachel (2), help me choose bright fun colors that could go for either a boy or a girl.
      Each morning I would wake up and lay very still until I felt a little bump or nudge letting me know that my baby was still alive.  Sometimes it took up to an hour.  It was stressful.  We looked in to purchasing a Doppler, and were able to find one for a reasonable price.  The kids enjoyed "hearing the baby", and it brought me a lot of peace of mind to be able to listen for a heartbeat when I hadn't felt any movement for a while.
      Around 28 weeks I started to have quite a few contractions.  I have a strong history of preterm labor, so it wasn't surprising.  I began to feel a sense of urgency about getting things really in order for the birth, and got in contact with a photographer who donates her services for infant bereavement.  I also sought out information about how the hospital would handle the birth and what kind of services they would provide to us.  I finally purchased clothes to bring to the hospital.  I wrote up a birth plan that specified our resuscitation preferences and other things that were important to us.  I was also able to speak with another mom who had a baby with Potter's Syndrome who was able to put my mind at ease about the delivery and was able to answer questions that no one else could.  The baby was in a transverse position and had been for several weeks, so I was worried about facing a c-section among other things. 
      At 31 weeks I began to show some signs of impending labor and since she still felt transverse to me, we went to labor and delivery for an evaluation.  The contractions slowed, but an ultrasound showed that she was indeed still transverse.  Three days later, the contractions hit hard as I woke up in the morning.  I stayed home the whole day, but when I started bleeding around 8 p.m. I knew it was time to go to the hospital.  We were blessed with a very kind nurse when we checked in.  Another ultrasound confirmed that the baby was still transverse, and the monitors showed that I was indeed in labor.  I labored through the night but made very slow progress.  My OB came in the morning to evaluate me and we discussed pitocin, but I was unable to have it because of the baby's position.  I finally got an epidural around 8 a.m. because I needed to rest, and it looked like I was headed toward a c-section if things didn't progress and she stayed transverse.  The nurse checked me around 10:30 and I was only at a 4.  The good news was that the baby was tolerating labor fine.  I said a little prayer to myself after she left that the baby would shift and things would happen soon.  At 11:30 I was suddenly really feeling things despite the epidural.  The anesthesiologist came in to give me a big dose of pain medicine in case of a c-section, then an OB that was on the floor came to check me while my doctor was on his way.  Much to my relief, he felt a little bum.  We waited for a few more minutes until my OB arrived and the room got set up.
      Less than five minutes after I started pushing, our sweet little girl made her backwards arrival into the world, very much alive!  The respiratory therapists gave her a few breaths with the bag valve mask resuscitator, then handed her to me.  I cannot describe the euphoria and sweet spirit that overwhelmed me when I saw her beautiful little face.  Such a tiny, perfect little human being, all 2 pounds 14 ounces of her.  It was hard to believe that things were so messed up on the inside given her cuteness.  Her only visible physical quirk was a funny ear.  Within the first few minutes we blessed her with her name according to our religious beliefs, which was a very spiritual experience.  We chose Elizabeth Jane because of the meanings:  consecrated to God, and God is gracious.
      She only took a few gasping breaths at first, but with blow by oxygen and gentle stimulation, her breathing gradually picked up and her color improved.  After a few more minutes, she peeked open one eye, and then the other.  Each little sound, every little movement felt like such a blessing.  I couldn't believe she was doing so well!  After about 45 minutes Grandma and Grandpa arrived with Ethan and Rachel.  Ethan didn't know what to make of it all and was a little bit reserved.  Rachel was so curious and had no qualms about poking and prodding.  We bathed her together and got her all dressed up in her tiny outfit.  She even cried a bit during the bath, and waved her little arms.
      The kids were getting tired and antsy, so Grandma and Grandpa took them home after about an hour and Alan and I were left to treasure our baby in peace and quiet.  It became obvious that she was getting tired.  Her breathing grew more labored and slow, and her little eyelids drooped.  She took her last breath just over 3 hours after her first.  We wept together and cradled her little body, elated that we were given such a precious gift of time with her but so sad to see it come to an end. 
      The hospital bereavement specialist came in and took some pictures, did casts of the hands and feet, and gathered other little keepsakes together for us.  We kept her in the room with us until the mortician arrived, a good friend of the family.  We got through a fairly restless night and asked to be discharged right away in the morning.
      On the way home we stopped to purchase an outfit for her to be buried in because I wanted to keep the outfit she wore while she was alive.  The next few days were a blur of activity as family came into town and we prepared for the funeral.  My milk came in the day we buried her, which was acutely painful physically and emotionally.  We went down to the funeral home together to see her, and I just had to hold her one last time.  She looked just like a little doll – so beautiful.  The hardest thing I've ever done was to close the lid of her coffin.  We held a little graveside service for Elizabeth.  It was an overcast day, but the sun managed to break through the clouds for the duration of the funeral.  It just seemed right.
      We miss our baby every day.  She is such a special part of our family.  She brought with her a spirit more amazing than I can describe.  We feel privileged to be her parents and look forward to being reunited with her again. 
Candace Naomi Carroll
Our Forever Child
February 13, 2007
| | |
| --- | --- |
| | I chose to announce my pregnancy at 8 weeks to my family while on a ropes course harnessed in and up on a high wire.  We were so excited to be expecting again.  I had previously miscarried twice, but felt calm about this pregnancy not ending in miscarriage.  Because of my previous miscarriages, my midwife scheduled an ultrasound at 10 weeks just to make sure everything was okay.  I felt like everything was fine and so decided to go in to this appointment without my husband.  I remember watching the screen and my eyes were on that little beating heart.  I felt elated that there was a strong healthy beating heart and seemed oblivious to the technician's reaction to the picture in front of us.  She quickly excused herself and went and got a specialist.  This is when I clued in that something was wrong.  They proceeded to explain to me that our baby had a condition called anencephaly, which is a brain anomaly.  It's a neural tube defect that happens |
at about 4 weeks gestation when the neural tube doesn't curl around and close properly.  We were told that our baby would continue to grow and develop in utero, but wouldn't be able to survive very long, if at all, outside of the womb.  I was advised to terminate the pregnancy because there was no chance of survival.  This was never an option to me.  It wasn't my place to decide when to stop this little one's beating heart, no matter what the deformity.  Telling my husband the news was heart wrenching, and telling our children (ages 7, 5, & 3) was even harder.  Thus began our journey.  
We decided as a family to celebrate every day we had with this precious baby.  Over the next 30 weeks we prepared for the arrival of this little one, while enjoying every flutter, twist, hiccough, and kick.  My husband and I drove to different cemeteries in the area, wanting to find a good resting place for our baby before the time came.  We counted down the days to find out the gender.  On September 7, 2006 we found out that our baby was a girl.  Everything was formed perfectly on her.  The doctors had been concerned about the possibility of a cleft palate, club feet, missing digits, or internal organ problems as this can sometimes appears in anencephalic babies, but she was perfect from the tip of her toes up to her eyebrows.  We decided to send out birth announcements at this time announcing the "upcoming" arrival of our baby and revealing her gender and her name to friends and family.  We didn't want to send out announcements after her birth and have to tell of her death as well.  We wanted this to be something happy for people to read and to feel the joy of the journey with us.  The announcement read:
Jon and Krista Carroll
are happy to announce the upcoming arrival
of their sweet little angel
Candace Naomi Carroll
with an expected due date of
February 14, 2007
Candace has been diagnosed with anencephaly, which is
an anomaly of the brain.  She is growing and developing
normally in utero, but is not expected to live long after
birth.  We are celebrating every day of our daughter's life
and wanted to share our little angel's journey with you.
We chose Candace for her name because of its meaning.  Candace means: flowing white, pure.  Her middle name is a Bible name that we love.  
Throughout the pregnancy I was working on quilts and two burial dresses.  They were two different sizes, but identical.  This way she could be buried in one and I could keep the other one as memorabilia.  I made other clothes and lots of hats for her as well.  I made a quilt to wrap her in, and throughout the pregnancy had any friends and family that wanted to take a turn putting in stitches of love around the hearts on the quilt do so.  I also made matching smaller size lap quilts for each of my children, for them to remember Candace by.  I bought a small little stuffed bunny for Candace to be buried with, and bought extra for my children and my husband and I to keep. 
We received special permission to have our ultrasounds recorded onto a videotape.  I had a lot of ultrasounds because they wanted to keep an eye on the amniotic fluid level, which can increase rapidly with this condition and cause problems for me.  The technicians were always so sweet and printed lots of pictures off.  We even got to use the newer 3D machines and see some great pictures of our baby girl.  Our extended family rallied together and we planted commemorative trees in a local park in Candace's honor.  Poems and songs were written.  I kept a journal for Candace from the start of my pregnancy, which I continue for her now.  I wrote it in a letter format to my baby girl, as if she would someday read it.  I noted every appointment, every kick, every miracle she was a part of (and there were many), every impression that came into my mind and heart.  I couldn't deny the gratitude I felt from my baby for giving her a chance at life, for giving her the opportunity to experience her body, however long or short that might be. 
As my due date got closer I made arrangements with a photographer to be at the hospital to catch every moment we had with her.  I assigned a friend to the video camera for the same purpose.  I had a birth plan given to the hospital staff prior to my due date, so they would know our desires and wishes.  I had arranged for another friend who is a dentist to come and do her hand and foot molds after she was born.
Usually, the mothers of anencephalic babies will not go into labor on their own, so we scheduled for me to be induced on Tuesday, February 13, 2007.  Finally, her birth date came.  We were so excited but sad at the same time.  I had a hard time with the decision to induce because I felt I was not only picking her birth date, but her death date.  It was a terrible feeling.  But I also knew that if we didn't induce we wouldn't get the chance to hold her while she was alive and she would eventually die in the womb.  The doctors constantly reminded us that there was a very small chance that she would survive birth.  They tried to prepare us for her to be stillborn, but we felt calm and peaceful that things would work out.  We had our children and family in the waiting room, ready to come in as soon as we sent for them.
| | |
| --- | --- |
| Candace Naomi Carroll was born at 6:00 pm.  She weighed 5 lbs. 1 oz. and was 17 ¼" long.  She was beautiful and she was alive!  She had survived birth.  We were overjoyed.  She had a lot more skin and hair on the top of her head than we had anticipated.  Actually, the only part of her brain that was outside of the skin was on the very top of her head and it looked like a princess crown sitting right up on top of her head.  The area around the exposed tissue on top of her head was very flat and squishy, but she did have skin and lots of dark hair there, which we thought would all be open.  The doctor's had told us that she wouldn't cry, suck, or open her eyes.  They were wrong.  She didn't cry right after birth, but a few times she did let out a little cry.  It definitely wasn't the strong healthy normal cry of a baby, but a cry nonetheless.  She nursed a little, but it was exhausting for her.  I eventually pumped and she sucked breast milk from a syringe.  She did peek open her eyes several times for us and even smiled a few times. | |
After my husband and I had spent about 5 minutes alone with her, we sent for our other children to come in.  It was a magical moment.  They were so entranced with her and couldn't get enough of her.  They each had many turns holding her.  She would make light puffing sounds when she would breathe out and blew a lot of bubbles out of her mouth.  The children loved this and it became very endearing to us.  She continued to breathe okay and her coloring looked good for the most part, so we invited in our family and close friends.  When we saw how well she was doing we let everyone have a brief turn holding her.  Eventually, the hour was getting late and our children needed to get some sleep.  We said our goodbyes and goodnights, not knowing if she would last through the night. 
It was a very long night.  It seemed that we lived in 5 minute increments.  She would do well and her coloring would be good, then she would turn purple and stop breathing, then she would manage to start breathing again and her coloring would be good again.  We had decided ahead of time not to put her on any life support.  We didn't want to prolong the inevitable and have a machine keep her alive if it was her time to go.  Throughout the night she had many seizures.  These were terrible to watch her endure and we thought we would lose her with each one, but she hung on. 
By 7:30 the next morning I called my parents and asked them to bring the children down because we didn't know how much longer she would be able to hold on.  They came and the children continued to hold and love her more.  It was Valentine's Day and being children they were excited about their Valentine's parties at school and they felt very torn between going to the party or staying with Candace.  They chose to go to the party.  Candace continued to fight and hang on and we continued to love and cuddle her and soak up every possible minute.  The doctors and nurses felt she could continue this up and down pattern for quite some time and we started discussing the possibility of bringing her home.  Our 3 year old daughter really wanted to bring her home. 
When my older two children returned from their Valentine parties, they were so relieved to see that Candace was still alive.  I asked them if they wanted to help me dress Candace in the clothes I made for her and bring her home to our house.  They cheered and gathered around her and me on the bed and helped me change her diaper and start to put on her clothes.  We sang a song to her while we dressed her.  The song we sang was, "I Am A Child of God."  After we finished singing I noticed her coloring wasn't very good again and called for a nurse.  The nurse confirmed that she had stopped breathing again, but this time her heart was slowing down and she was fading.
The moment we had been dreading for 30 weeks was here.  It was her time to go and we sensed it.  We gathered her in our arms, our children were snuggled in around us and we kissed and hugged her goodbye as her heart beat its last beat at 5:13 pm.  She lived 23 hours and 13 minutes.  We knew this moment was inevitable.  We felt it was a miracle to have as much time as we did with her.  We just sat and held her for a long time.  When we were finally ready to go we received clearance from the hospital to take her home to bathe and dress her before taking her body to the funeral home.
I'll never forget the car ride home, holding my baby in my arms, smelling her sweet soft skin, caressing her cheek, and feeling my tears spill over onto her face.  When we arrived home we bathed her and put on the larger of the two burial dresses that I had made.  We put on the cute bonnet that I had made to go with the dress.  She looked beautiful.  We had arranged for our photographers to come to our home and take some pictures of her for us before her body stiffened too much.  This is when we had some of our most precious pictures taken. 
After the photographers left, our children were put to bed, and my husband and I were alone again, we held our baby and wept.  We wanted to continue holding her all night, but knew we were keeping the funeral home open very late.  We finally summoned the courage to drive to the funeral home.  Leaving my baby at the funeral home was one of the hardest things I had to do.  I didn't want to be separated from her.  We drove home and cried ourselves to sleep that night. 
The next couple of days were a blur and were spent making arrangements for the funeral.  Our family was very helpful in taking care of our other children while we made the final arrangements.  My milk came in during this time.  I had decided ahead of time to pump and donate my breast milk in hopes that it would benefit a baby somewhere, and also maybe help me balance out my hormones over the next couple of months.  This ended up working out fine in the weeks to come, but during this time of planning the funeral it was more of a nuisance and a painful reminder.  I felt numb and disconnected to the world.  I wanted Saturday (the day of her funeral) to hurry and come so I could hold my baby again. 
Saturday, February 17th did finally come.  It was a beautiful sunny day with blue skies (which is rare for Oregon).  Our family dressed in pink in honor of Candace.  We drove as a family to the funeral home to pick up our baby, then drove to the church.  Our friends and family had made a beautiful memorabilia table in the front entryway.  Our photographers had made a slideshow from the pictures they had taken of our time with Candace and put it to music I had previously picked out.  It was precious. 
We greeted our guests who wanted to see our baby Candace.   Then our children held her and kissed her goodbye.  I thought my heart was breaking in two as I hugged and kissed my baby for the last time and placed her in her tiny casket.  Putting the lid on her casket was the hardest thing I have ever done.  It was like closing a door to my heart that could never be reopened until I am reunited with my baby again.  Her service was beautiful.  This little baby touched so many hearts and lives.  She was a miracle. 
We convened to the cemetery, where my siblings sang, "The Lord Bless You and Keep You."  We had flowers for all in the group to take turns and place on her casket.  It made me smile to see the pile of flowers was larger than her little casket.  We had 50 white balloons that we released.  It was symbolic for us.  Letting the balloons go was like letting her spirit return to heaven.  Eventually all had said their goodbyes and left.  Our oldest daughter (age 7) wanted to stay and watch the burial.  Originally my husband and I had decided that we did not want to stay for this part, but because of our daughter's desire to stay, we decided to stay.  It was emotional to watch, but at the same time comforting to see her tucked into mother earth and peacefully laid to rest.
The butterfly has become our symbol for her.  Shortly after Candace passed away our children came up with this beautiful butterfly analogy.  They explained that when she was in my tummy she was a caterpillar, and when she was born she was in her chrysalis because she couldn't move around very well in her body.  Then when she passed away, her spirit was set free and could fly away to heaven, just like a butterfly.
It's now been 1 year.  We celebrated her 1st birthday by writing little notes and putting them in white balloons and releasing them by her grave.  We snuggled together in blankets by her graveside and recounted favorite memories with her.  Our children enjoyed decorating her resting place for her birthday and also for Valentine's Day.  We returned home to have birthday cake and surprised the children with a gift for each of them, instead of for Candace.  Our home and front yard is decorated with little butterflies here and there as precious reminders of her.  We have sweet memories of our baby Candace and her journey, and even though we miss her terribly, we know we will see her again.  For this we are so grateful.  Our family grew so much from this experience.  Our relationships are stronger, our desire to be better is stronger, and our faith is stronger. 
Even though I never want to go through this again, I don't regret our experience or wish to change anything that happened.  I'm so grateful we continued on with the pregnancy.  It makes me shudder to think of all the sweet experiences and memories we would have missed out on.  After all, some people only dream of angels, but we held one in our arms.   
Bradly Michael Campbell

  I found out I was pregnant with our third child on July 25th 2004.The reason I remember was because my family was having a huge family reunion.  I was on my way out of town with my boys, Trentyn who was 3 and Hunter who was just barely 1, and Greg my husband.  I was so excited I had to call my mom and she was excited too.
  As the weeks rolled on, everything was going well.  I felt fine besides normal everyday pregnancy woes. I went in to my first doctor appointment and found out I wasn't 10 weeks along like I thought, but only 6 weeks.  Looking back I am happy I got a month back. By 16 weeks I found out we were having our third boy and we decided his name would be Bradly Michael (Michael is after Greg's dad).
      Right after I had Hunter I found out I had gallstones, and I began having issues again.  By 19 weeks I was really having a hard time, so I went into my OB and he said that I could have my gallbladder removed.  I hesitated to do it because I was worried something bad might happen, but I went ahead and had the surgery.  The surgeon said all was well and as a 21 year old I believed him.  I had no reason not to. I was supposed to feel better after a week, but instead I went downhill.  The surgeon told me I was fine, that it was probably gas. Bradly seemed to be doing fine.   I felt him kicking more and more.  I just got sicker but I never thought it was that bad.  I was so sick that I couldn't even sleep in my own bed because I hurt so badly.  I finally had my OB appointment on December 5th.  My OB walked in and saw how yellow I was and ordered lab work immediately.  Turns out my surgeon had nicked my common bile duct.  I had bile everywhere in my body besides where Bradly was.  By Friday I was sent to Medford (3 hours from my home).  My mom flew in from Utah to be with me.   When she saw me, I was so bloated she said I looked like I was 9 months pregnant.
      I was admitted to the hospital.  The doctors were worried about the baby.  I was too.  The first day we were there my mom walked into my room and all of the sudden she saw my stomach move from a huge kick.  That is one of my favorite memories of Bradly because to me it meant he was fine.  The gastroenterologist did a procedure and fixed the hole.  I also had to have 8 liters of bile removed from my body.  My mom went home after several days since we thought I was getting better and would be able to leave on Tuesday the 14th or Wednesday the 15th.  Well that didn't happen.  I didn't get home until January 15th.
  The night I had Bradly was a normal day from what I can remember.  I was sleeping off and on and Greg was with me (he had been laid off from his job a few months earlier).  All of the sudden I heard this popping sound like a water balloon.  It was so loud that it woke Greg up.  I figured that it was my catheter that had somehow popped out.  I called the nurse, who came in to look and told me that I was in labor and that my water had broken.  From then on it was a whirlwind.  I wasn't in the maternity ward so they had to call a code blue and 20 minutes later at 12:58 a.m. on December 15, 2004, Bradly was born.  He weighed 1 pound 9 ounces and was 13 1/2 inches long, born at 24 ½ weeks gestation.  He was born alive and I thought he looked just like my oldest son.  I vividly remember looking at Greg and knowing that this wasn't good.  It happened so fast that Greg was across the room.  He couldn't even comfort me.  I told him to go with Bradly and I would be fine.
      The night went by and I have no memory of it.  I am not sure if it was shock or grief, but I just can't remember details.  Greg called his mom and stepdad, and they came right over.  My mother in law stayed with me and Greg's stepdad went with him.  Sometime during the night I was told that Bradly's lungs were so underdeveloped that the tubes in his lungs came out and they almost lost him, but they were able to save him so that I could see him.
| | |
| --- | --- |
|       The next morning the doctors who were taking care of Bradly came in and gave us the worst news a parent ever has to hear.  They said that because my water broke so early, Bradly ended up getting my infection, which in turn gave him a brain bleed.  They said even if he made it he would be severely handicapped and would probably only live until he was 2 or 3.  Also he was only holding his oxygen saturations at 75% and he was already trying to go.  I knew in my heart what we had to do I couldn't prolong his life knowing he was in pain and would probably die anyway. | |
      They moved us down to a room near the NICU and they brought him to me at 1:00pm.They asked if we wanted to have him on the tubes or without.  We said without.  They brought him in and he was so small and bruised (although I didn't see it) and his eyes were still fused shut.  Not being able to see his eyes was so hard.  I did pretty good holding him until they said I should put him on my bare chest.  I did that and I lost it completely.  I just couldn't believe this was happening to me.  My boys never saw Bradly because they were with family hours away from us.  I held Bradly as he took his last breaths.  He passed at 1:32 p.m. I was so sad, but in my heart I knew he was safe and not in any pain anymore.  Greg's mom and two aunts were in the room with us.  I asked Greg if he wanted to hold Bradly after he passed.  Greg said no at first but then after his mom held Bradly, he took him too.  I have a vivid memory of this and I know if Greg hadn't held him he would have regretted it.  We spent a little more time with him.  His color was getting bad. I held him one more time and gave him so many kisses.  My biggest fear was that he wouldn't know me.  The nurses took him back to the NICU and did a cast of his hand and foot.  I keep those in my window to remind me of him.
| | |
| --- | --- |
| |       He was buried on December 31st.  The funeral home waited to bury him hoping I would be able to go.  Greg's dad and uncle arranged the whole thing.  I am thankful for his dad taking over because I know Greg and I couldn't have done it.  I missed his burial by a week.  I am still sad to this day I wasn't there. |
      I ended up having to have major surgery on December 24th.  They had to clean the rest of my body out.  In all I had 22 pounds of bile in my body and a broken heart.  After a long road to recovery, I was blessed to know that I was lucky enough to have a special little person in my life for 12 and half hours.  We just added to our family in September, a little girl named Lora.  I know that I will see Bradly again and I know he watches out for his family.  Without my loss I wouldn't be the person I am today.
Elena Christine Black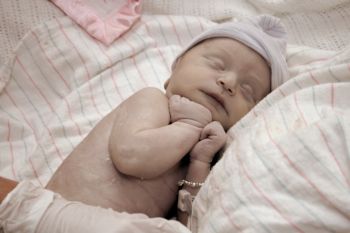 Elena Christine Black, our second child, was born with Potter's Syndrome (a lack of functional kidneys), and lived for a painfully short 1 hour and 30 minutes. I will always cherish the time I got with her; she had a beautiful, perfect spirit. We never got to see her open her eyes, but what comforted me was that she never had a look of pain on her face. She looked at peace, like she was sleeping. She made little cooing noises, too, which I thought at the time she was trying to talk to me, to tell me all she could about heaven and to tell me that things would be alright.
We had found out about this fatal condition just after my 20 week checkup. Until that time, I did not suspect anything was wrong. At my routine 20 week visit, during the ultrasound, I thought it was a strange that we could not see the baby very well, and that they could not tell me the gender. Not even when they told me that I should go and see a specialist (Dr. Celeste Sheppard) the next day, did I think anything was seriously wrong. At that point, I naively thought that doctors could fix any problem my baby might have; my belief in science and medicine was devout. I went to the specialist the following day, thinking that my baby's problem could be easily fixed. My husband, Gabe, was having a busy day at work, so he could not attend with me. Dr. Sheppard gave me another ultrasound, and hummed and hawed about what she saw, but still told me nothing. Finally she took me into a small waiting area and asked if my husband could come to be with me. I tried calling him, multiple times, but could not get through. So finally, without my husband, Dr. Sheppard broke the news to me, that my baby had renal agenesis, or lack of functioning kidneys, and was "incompatible with life." The baby basically had no chance of survival. The doctor also told me that there was only a small chance that the baby would survive until delivery, and even a smaller chance that she would survive for a small time after birth.
My mind could not let me believe what my ears were hearing. I started crying, but even at that time, I did not think what she had told me could be true. I remember going home, and hearing the phone ring. I could not answer it. It was Gabe, wondering how the doctor's appt had gone. He called again and again, and finally the third time I picked up the phone, and sobbed to him what the doctor had said. He came home immediately to be with me, and we did not know what to do. Gabe started researching online about "renal agenesis," and we both sat there, reading all we could about this condition. We could not find much information, but what we did read did not sound optimistic. To add to all this stress, we were supposed to be moving within the week from an apartment to a house we had bought in Round Rock, Texas. I did not have any energy to be moving, but in a way, I guess it kept me busy instead of dwelling on the baby. Anyways, in the next few days and weeks, we were still in denial and went to get a second opinion from another doctor. Then we drove all the way to Houston, to see a kidney specialist and a doctor who was reputed to have performed miracle surgeries. No one could help us-- they all gave us the same dismal prognosis. We insisted on getting an amniocentesis and amnioinfusion done, even though Dr. Sheppard did not believe it would help the baby in any way. We wanted to do everything possible to help our baby, even though there was really nothing we could do.
The second half of my pregnancy was by far the hardest time in my life. Almost everyday I would break down and cry, until I was exhausted. I got so tired of trying to call doctors, scheduling appointments, and especially all the waiting time between visits. Before each doctor's visit, I would get my hopes up, only to have them crash down once again when the doctor told me the reality of the situation. I kept thinking a miracle would happen, and somehow my baby would be different than the rest, that somehow her kidneys would magically kick start into action. I thought that if I had enough will, and if I prayed and begged God enough, that He would let me keep my baby. But it is His will, not mine, that is done, and He sees everything and knows what our purpose is in this life, so much more than we could ever comprehend. I think this was the first time in my life I had ever felt completely out of control, and I had to put it all in God's hands.
On Saturday, August 26 2006, I went to a church activity that morning. After I got back, Gabe and I worked in our backyard, clearing out the remains of our long neglected vegetable garden. Then we went to Lowe's and bought some houseplants. I think I pushed my body too hard that day, because that night the contractions started coming fast and furious. I timed them for an hour, and they were getting close to 5 minutes apart, so I decided we needed to get to the hospital. We dropped off our daughter at a friend's house, and also called our parents to let them know. This was at around 1:00 am. Gabe's parents packed up and left almost immediately to drive here from Colorado, a drive that would take them all night, and my mom changed her flight to leave early the next morning. Elena was letting us know she was coming, and wanted us to be ready. The funny thing was, at the hospital they checked me and said I was dilated about a 3 or 4 so I should stay there, but then the contractions slowed way down. I was still progressing, but the contractions started coming further and further apart. Finally I progressed to a 6, and then the contractions pretty much stopped altogether. They were very irregular, and the doctors were puzzled. They told me I was not in active labor anymore., and let me walk around and eat lunch. I started thinking it was a false alarm too, and that I would have to go home. Gabe's parents and my mom finally arrived, all at the same time, at around 3:30 pm (this was on Sunday, August 27 2006). They hadn't been there very long when my contractions started picking up again. They got to about 10 minutes apart and did not get any closer than that, although they were really painful ones. I asked for an epidural since I could not handle the pain anymore. I got the epidural, and they also gave me pitocin. Barely had they done that, when my contractions got a lot closer together and I was ready to push. I told the nurses that, and the doctor hurried in. All it took was two pushes, and Elena was born at 8:01 pm (5lbs 8ozs), and her time on earth was counting down.
They took her away immediately, to clean her and do the necessary things, and I could hear her weak little cry. I still had a small amount of hope that she would be okay, until I heard the doctor's assessment of her, and her weak breathing. From what I could hear the doctor telling Gabe, it did not sound good. I immediately broke down and started sobbing quietly. As soon as I was ready and stitched up, they put Elena in my arms. She was beautiful, and did not even look like anything was wrong with her, except that she was slightly purplish in color. She did not move very much though, and I could tell she would not be on Earth very long. I barely had time to get modest before my mom and Gabe's parents came in to see her. Everyone got a chance to hold her, but I was lucky enough to hold her most of the time. We waited until the Bishop arrived to give her a blessing, then Gabe said a very special blessing for her. Everyone sat quietly in the room a long time after that, and just enjoyed Elena's spirit that was felt there. The nurse came in periodically to check Elena's heartbeat, and each time it sounded fainter and slower. Finally after an hour and a half, the doctor came in, and he could not make out a heartbeat. He pronounced the time of death at 9:43 pm.
The other people in the room left soon after, and Gabe and I were left alone with Elena. The nurse came in and helped us give her a sponge bath.. Since Elena had so hurriedly been given to me, she had not been cleaned off properly, so there was something really satisfying about being able to wash her off and give her a bath. I enjoyed it, even though we had to be careful not to bruise her fragile skin. Then we dressed her once again, and held her for a while longer. The hospital staff gave us the option of moving to another floor for the night, away from the other babies, and we agreed and thought that was a good idea. I was wheeled away in a wheelchair, even though I protested and thought I could walk. We brought Elena with us, and she stayed with us throughout the night. It was rather odd; sometimes my mind played tricks on me and I thought she was just sleeping. Sometimes I even imagined I saw her breathing. Then I would touch her skin and it would be cold. So I would try to warm her body by putting it under blankets and keep her right next to me. I know I was acting irrationally, but my motherly instincts were telling me to do these things. After all the excitement of the past two days, Gabe and I were exhausted, and it felt strange, but we laid Elena on a chair in a corner of the room, and we went to bed. I surprisingly slept rather well; I was exhausted due to my sleepless night the night before. We tried to make our memories last forever, by making hand and foot molds of her hands and feet. The night before we had cut off a piece of her hair, and imprinted her hands and feet on several sheets of paper. The rules said we could not take Elena home with us, but had to call the Beck funeral home to come pick her up. So we sent her off with them, and then cleaned ourselves up and left the hospital as soon as we could.
When we got home, Gabe and I had to start thinking about funeral arrangements, since I had refused to think about that before. We went to the Beck Funeral Home, and picked out a casket, then drove around looking at cemeteries until we chose one we liked. The next day, we had a small viewing at the funeral home. All that day we stayed there in that room, next to Elena. It still seemed unreal to me that this could be happening to us. I couldn't believe my baby was gone, and I still tried to see some breathing motion coming from her, even though she was lying perfectly still in her coffin, just like a little porcelain doll. Friends came to pay their respects, and some would start crying when they came in, but I felt all cried out. I had done so much crying in the past few days, that I couldn't force any more tears to surface. I was glad we got to spend that day with Elena, even though no time would have been enough to say goodbye.
The next morning was Elena's graveside and memorial service. By that time, more family members had joined us to share in our sorrow. My sisters Christa, Linda, and Wendy had all come, and my dad had flown in too. Gabe's sister Holly had managed to find a last minute airline ticket too, so she could also be there. I was grateful to have so much family support there with me, and it kept some of the loneliness and pain from settling in. I was really nervous for the memorial service, since I had to speak at it, but after Gabe calmed me down the night before, I was able to feel confident to say what I had prepared. The memorial service was a very spiritual meeting. Both Gabe and I spoke, then a musical number, and then both Grandfathers gave talks as well, and it ended with a few comments from the Bishop. After that, I really just wanted to go home and not talk to anyone, but the Relief Society had prepared a luncheon for everyone there, and my friend Kristen had prepared a slideshow of all the pictures she had taken at the hospital. It was hard watching that, and even harder to get through that lunch. But somehow I got through it. By then, my milk was starting to come in, and I was glad when all the excitement ended and I could go home and focus on my aching body.
The next few days, I remember taking long baths, and putting frozen cabbage leaves on my chest. It was physically painful, but even more emotionally painful to know that my baby could not drink any of the food I was producing. Eventually, one by one, family members had to leave and we were left alone.
As the weeks, months, and now two years have gone by, I still miss my little baby girl. I wonder what she would look like now, and how she and Ashlee would have so much fun playing together. I feel sorry for Ashlee that she doesn't know her little sister. But because of the hope the gospel brings, I can feel reassured that we will see her again. Because the gospel teaches that families are forever, I hope I can be righteous enough to see Elena and be a good mother to her, like she deserves. I know that because of Jesus Christ we can repent from the mistakes we make, and have a second chance to do things right. And I want nothing more than to be Elena's mommy.

Until we meet again,
I love you Elena.
Andrew Gordon Lewis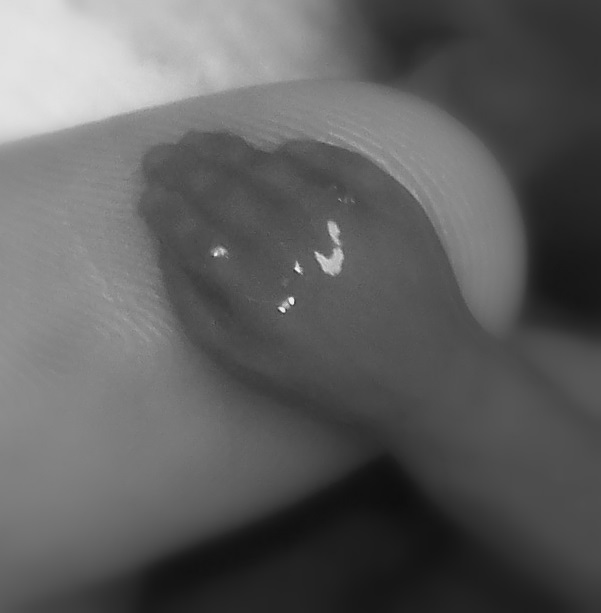 In June of 2008, I found out that I was pregnant with our fourth child. We planned for it to be our last baby, and decided early on that we wanted to do things differently with the pregnancy. I'd been induced the previous three times, and I really wanted to go into labor on my own. We also didn't want to find out the gender of the baby, since we already had two boys and a girl. I was very determined to have things my way.  How quickly I found that things don't always go the way you anticipate.
My husband was activated with the Air Force in September of 2008, and things began to get difficult. I was virtually alone with three children, working full time, and pregnant. I began to feel poorly, but pressed on with life. My husband and I bought webcams, and I'd show him my growing belly each night with amazement.
At just before 17 weeks, I began to feel increasingly worried about the baby, but could not pinpoint a reason why. After almost a week of near-panic, I walked into my OB's office without an appointment, and asked to be seen. When they asked why, I couldn't do anything but cry and shake my head....I didn't know why.
I was taken back to an exam room and the nurse practitioner began to look for the baby's heartbeat. But only my own rapid heart sounded over the Doppler. She continued to try for more than15 minutes, and finally left to go get the doctor (not mine, since he was off that day), all the while assuring me that I shouldn't worry and that everything was fine. The doctor came into the room and expressed no concern at all; she started looking for the heartbeat and couldn't find it. After a few minutes, I was moved to the ultrasound room, where it was immediately clear that our baby's heart had stopped beating. I felt like mine stopped along with it. I do know that it broke a bit that day.
As I cried, alone, on the ultrasound table, I wondered how I would tell my husband that our child had died. The doctor refused to discuss details with me at the time, instead telling me to try to calm down and we'd talk in her office. She asked who she could call for me. I shook my head and told her that I had no one.
The short walk down the hallway was a blur. I don't even really remember going into her office. The doctor gave me all kinds of technical terms and options...but the gist of it was that I would have to be induced and deliver our baby. I left her office in tears, sneaking out the back door so as not to upset other patients in the waiting room. The drive home by myself was long, and I don't remember a great deal of it.
I got home and tried to call my husband, who was stationed in Texas. I got his voice mail and left a message for him to call me back as soon as possible. I talked to both my mom and my mother-in-law, and each tried to do whatever they could to help. My mother-in-law immediately drove to my house. My husband finally called back, and I had to break the news to him that our baby was gone. That was the hardest conversation, aside from telling our children, that I've ever had. And unfortunately, my husband couldn't get home immediately.
We made the decision that I would be induced the next day. My daughter's birthday was coming up, and I didn't want to celebrate life and death on the same day, so I had a real sense of urgency. I was able to get in touch with my own doctor the next morning, and I immediately went in to see him, along with my mother-in-law. I was admitted to the hospital and put on a variety of drugs to induce labor. As I labored over the next ten hours, I had a lot of time to think. My husband and I stayed in close phone contact, with either me or the nurse telling him everything that was happening as it happened, while we each suffered separately. My mom and my mother-in-law stayed close to me at the hospital, leaving only to get my other children taken care of. We discussed funeral plans, and made arrangements for our baby to be buried near my beloved great-grandmother at our family plot.  My mother-in-law had begun to crochet a white blanket the evening before, and she finished it up only moments before leaving the hospital to go home with my children. I was able to knit a tiny white hat as well.
My mom stayed at the hospital with me that night, although I refused to have her in the delivery room. I felt strongly that if my husband couldn't be there to see our child, that I didn't want anyone else to see our baby either. I talked to my husband on the phone throughout my labor, but I finally was unable to talk anymore, due to the amount of pain I was in. I refused all pain medication, as I wanted to be alert for every moment of our baby's birth. At 11:04 p.m. on October 16, 2008, Andrew Gordon Lewis made his silent way into the world.
His tiny body, weighing less than a pound, was perfect. He had fingernails and long fingers and perfectly shaped ears. His eyes were closed, but his tiny mouth was open, revealing beautiful, almost smiling lips. The nurse wrapped him in the small white blanket that my mother-in-law had left for him, put his small white cap on his head, and I held him for as long as I could. Unfortunately, I had to be taken for a D&C, since my bleeding was particularly heavy. The nurse took Andrew back to the nursery, photographed him and watched over him until I could hold him again after my surgery.
I took more photos of Andrew and held his tiny body against my chest, savoring every moment. I kissed his sweet head and held his small hands and fingers.  Finally I called the nurse and she took him from me for the last time. The funeral home was on standby, and they came and picked Andrew's body up. I was discharged about five hours later, at my own request. I had no desire to stay in the hospital on the maternity floor with no baby to take care of. And it was my daughter's birthday.
Going home was hard to do. My arms ached from the emptiness of them. Walking into my house seemed odd, as if someone was missing. I'd walked out of our home with our child in my belly, and I walked back in without him. It felt so wrong.
Two days later, my husband made it home. His unit arranged for him to be picked up at the airport and driven home. We spent time together, and after the initial excitement of his being home had worn off, we were able to tell our children what had happened to their brother. They each took it differently; our youngest two were only barely 3 and 4, so their understanding was limited. Our older son however, understood it all, and wept openly at the thought of never being able to see his brother.
The funeral was a hard time. We kept it simple, having only a graveside service, with our bishop presiding. Our longtime family friend dedicated our son's grave, and we sang "I am a child of God." Our youngest two children played around the tiny casket during the service, and we made no effort to stop them; it was their only time with their brother. They each placed small mementos on his tiny white bed, and my husband himself lowered it into the ground. After everyone left, my husband and I played special music, and read a book to our baby that I'd bought just for him early in my pregnancy.  And then his short time here was done.
I've had several people tell me since Andrew's death, "Oh, I've known someone who's had a miscarriage...it's okay." But the truth of it is that I DIDN'T have a miscarriage; I had a baby. A sleeping angel, who will always hold a place in my heart. But I wasn't ready, I wasn't prepared for him. I look back and wish that I had been more prepared, wish that I had more to give him. I couldn't dress him; the hospital had nothing tiny enough for him. In the end, he was wrapped in another blanket that my mother-in-law crocheted during the night when he was born, wearing another hat that I'd knitted. I had nothing else for him. Fortunately, I had the blanket that he was wrapped in and the hat that he wore after I delivered him to keep. They sit in a small box in my hallway, with other mementos that I managed to collect; his crib card, his hospital bracelet, and a few photos.
Losing a baby at any stage is a life changing event.  I'm not sure you ever recover completely; I know I haven't.  But if my small angel taught me anything, it was perspective.  I look at things differently now.  I see the beauty and the blessings in the smallest things.  I treasure life more; I appreciate our children who remain with us in ways that I never thought possible.  I love deeper.  And that is the biggest blessing of all.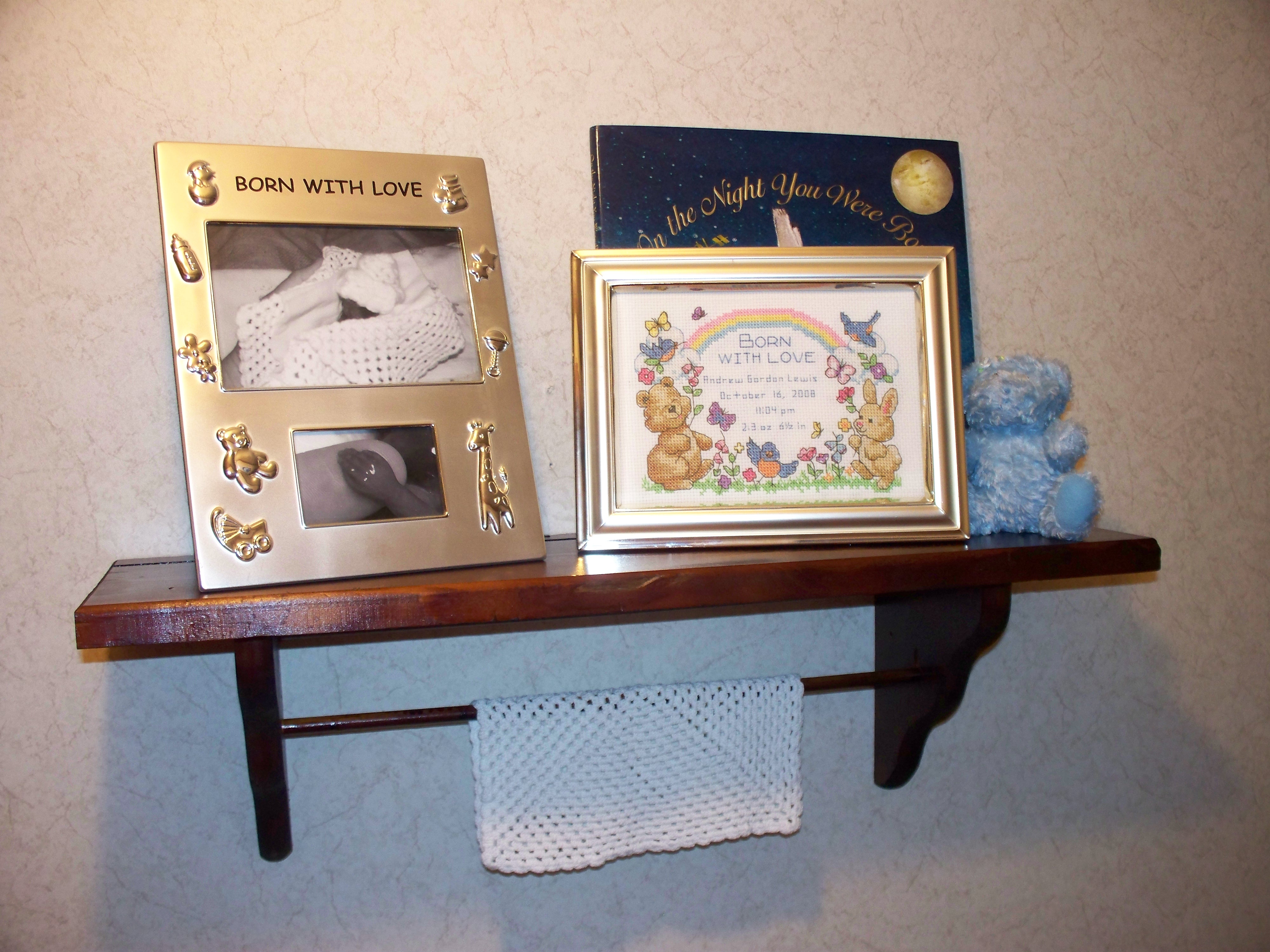 New Story
Under construction - please visit again soon!
~
Links
---
These web pages are accurate as of February 2010. They are subject to change at the discretion of each page's owner.
www.babycenter.com — Free registration gives access to generalized pregnancy information, as well as bulletin boards for moms with dozens of different pregnancy issues, including support for carrying to term with a poor prenatal diagnosis or terminating for medical reasons.
www.benotafraid.net — A site dedicated to sharing positive stories of families who have chosen to carry to term. Also includes a long list of links to websites for specific birth conditions and defects.
www.nowilaymedowntosleep.org — Professional photographers who donate their services to record the birth of babies who are stillborn or have a poor prenatal diagnosis. Many links to additional resource sites, including the family forum at www.nowisleep.org.
www.acpcg.org — American Child Photographers Charity Guild is also a group of professional photographers who donate their services for infant bereavement.
www.babyloss.com An online resource providing advice and support for pregnancy loss, stillbirth and neonatal death, including links, stories and forums.
www.missfoundation.org — Extensive bereavement information, including ideas for funeral services and how to include other children in that process (under "Professionals" tab). Products are available for sale, including memorial wrist bands, books appropriate for children and adults and several other remembrance items.
www.climb-support.org — By and for parents who have experienced the death of one or more of their multiple babies (twins, triplets, etc.) from the point of conception through childhood.
www.angelsinheaven.org — Angels in Heaven Ministries is a nonprofit, nondenominational, Christ-centered ministry dedicated to families who have lost a loved one, particularly a child.
www.october15th.com — Official site of Pregnancy and Infant Loss Remembrance Day, October 15th of each year. Many links to other resources, as well as commemorative memorabilia for sale.
www.nationalshare.org/parents.html — Online forums as well as links to local support groups that provide services at the time of delivery such as hand and foot molds and other keepsakes.
www.perinatalhospice.org — Links to local hospice agencies that provide care for families prior to and after delivery of a baby with a poor prenatal diagnosis.
www.aquietrefuge.com — Addresses the needs of families who have experienced the loss of an infant or unborn child, including offering a small photojournal album.
www.hygeia.org — Support for pregnancy loss, miscarriage, stillbirth or neonatal death. Includes professional information and online parent support groups.
www.centering.org — Provides literature on death, dying and coping with bereavement issues, including infant loss and death of children. Resources for Spanish speakers. Simple inexpensive burial gowns sized by gestational age.
www.griefwatch.com — Perinatal Loss Project – has booklets, cards and videos available for purchase. Support items and literature. Items for purchase including customizable announcements, certificates of life, ceramic keepsakes, urns and literature.
www.babylinq.com — Preemie and micropreemie clothing.
www.aplacetoremember.com — Many products available to purchase for coping with grief – long list of books for a variety of situations and audiences, gown and cap sets for preemies according to gestational age, birth/death announcements, hand and foot impression sets, and other remembrance items such as jewelry and ornaments.
www.babyphotoretouch.com— Retouching of bereavement photos with only a voluntary donation requested. www.laneeslegacy.blogspot.com— Bereavement gift boxes.
www.labelledame.com/miscarriage-infant-loss.html — Miscarriage and infant loss commemorative jewelry.

Sites for specific birth defects:
www.anencephalie-info.org — Anencephaly
www.cherubs-cdh.org — Congenital diaphragmatic hernia
www.congenitalheartdefects.com — Heart defects
www.acds.org — Down Syndrome
www.sbaa.org — Spina bifida
www.waisman.wisc.edu/~rowley/sb-kids — Spina bifida
www.trisomy18support.org — Trisomy 18
www.graceannenugent.netfirms.com — Trisomy 18
www.trisomyonline.org — All trisomies
www.livingwithtrisomy13.org — Trisomy 13
www.healthline.com/galecontent/triploidy — Triploidy
www.ghr.nlm.nih.gov/condition=thanatophoricdysplasia — Thanatophoric Dysplasia
www.potterssyndrome.org — Potter's Syndrome/renal agenesis

Other Helpful Information
To stop the majority of mailings of baby supplies to your home, contact the following:

Direct Marketing Association
Mail Reference Service
P.O. Box 9008
Farmingdale, NY 11735
To stop phone solicitations:
Direct Marketing Association
Phone Reference Service
P.O. Box 9014
Farmingdale, NY 11735
Bereavement Patterns and Instructions
---
*Click the picture to download step by step instructions for the Tea Towel Gown*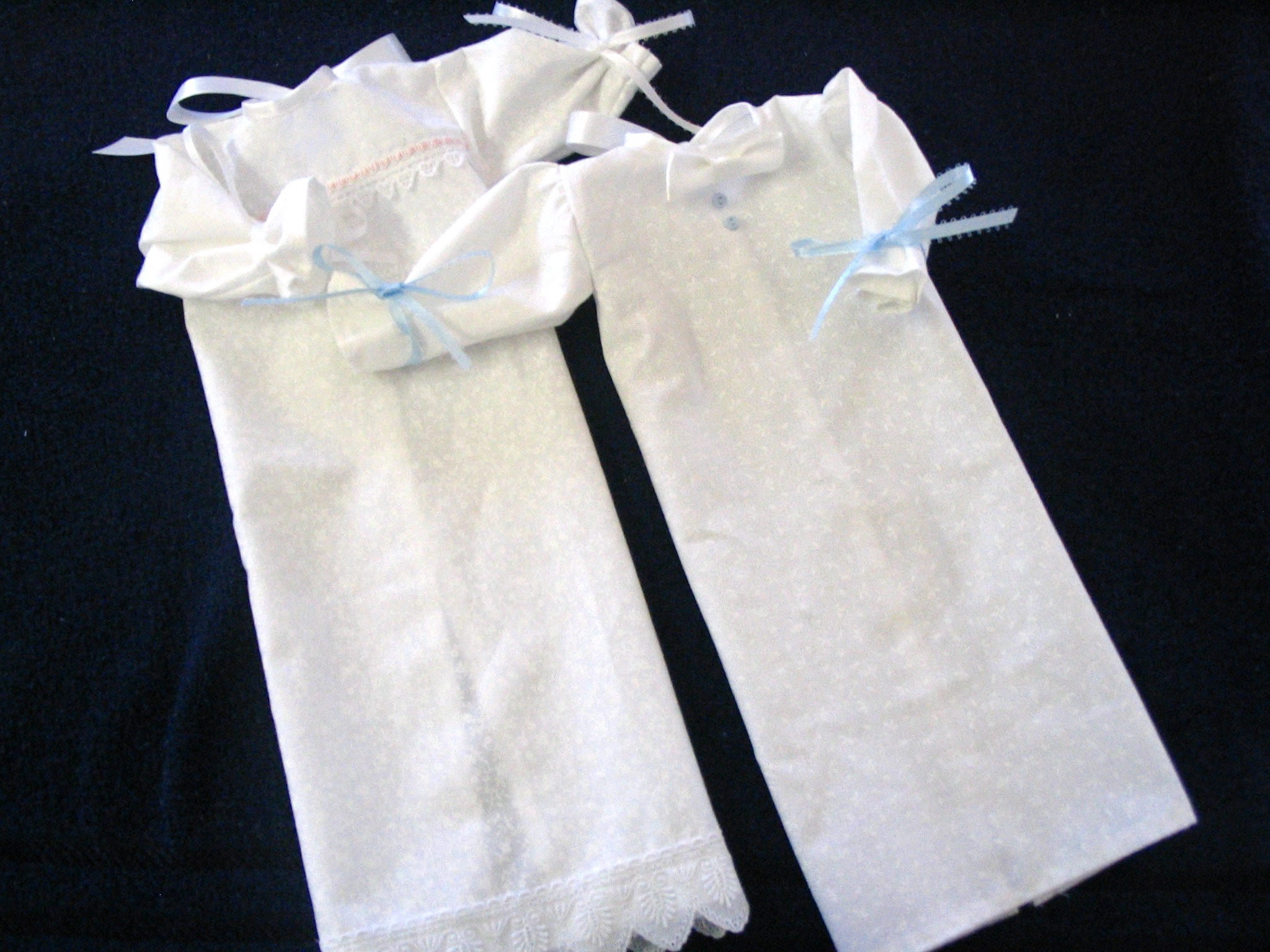 *Click here to download the Tea Towel Gown printable PDF pattern*
Sizing Guidelines for Blankets and Clothing
Size A (1-3 pounds)
Chest:  4" across
Neck to feet:  10"
Head circumference:  9-9 ½ "
Hat length:  4-5"
Feet:  1-1 ½" long
Blanket size:  18-24"
Size B (3-6 pounds)
Chest: 5-5 ½" across
Neck to feet:  14 ½"
Head circumference:  10-11 ½"
Hat length:  6-7"
Feet:  2-2 ½" long
Blanket size:  24-30"
Size C (6-8 pounds)
Chest: 7-7 ½" across
Neck to feet:  15-16"
Head circumference:  12 ½-13"
Hat length:  8-9"
Feet:  3" long
Blanket size:  36"
I asked angel moms from many walks of life how other people eased or increased the pain of the loss of their baby.  The responses were interesting and varied, and I believe that their own words are so powerful that I left them as they came to me other than minor editing for clarity.  I have also added a new section to the pamphlet with list of suggestions for you. It is difficult to know what to say or do when someone you love is going through such a painful time, and my hope is that through these words, you will be able to be a healer.  Don't be afraid to reach out in kindness and love, acknowledging that each little angel is an important part of the family they are born in to.  Every person matters, no matter how small.
~Heidi~
~~~~~~~~
My sister bought a blanket for our daughter... she had it monogrammed with our baby's name on it and everything... it was so soft and the fabric she had it made out of was the same fabric we had originally planned on doing her nursery in. It was the sweetest gift ever! One we will treasure forever.
-S
Honestly, the easiest and best thing for me was little text messages, emails, cards, etc. I told quite a few friends that even if I didn't respond, I was getting them and loved knowing that people were thinking of me. I only responded to about a 1/4, but I appreciated it so much.
-B
My mother bought me a Mother's Day card the following May, acknowledging the motherhood experience I had. She also brought me a little stuffed monkey and told me that it might help to cuddle something small. It sounded ridiculous at first, but it really did help. The thing that was not good was when people didn't want to even acknowledge it happened. I have lost 3 babies in various stages and there is always some dummy who says or does something that implies I should just get over it. Don't try to explain it. Don't give me trite words of comfort. Don't give advice. Just let me cry. Thanks.
-D
My friend gave me a pewter pin that was in the image of a sleeping baby with tiny wings. It was on a pink and blue ribbon - and I cherish it. It is in my jewelry box. I have always meant to pass it along when I have a good friend who also has a loss...
-P
I can't comment for me but for a good friend it was so important to her that her son, who lived 5 days due to a heart condition, was included in her mom's collage of framed pictures on the wall of the grandkids and numbered among them. She has a beautiful glass cabinet to display his little life and things in.  He is real and she loves to talk about him and share his scrapbook.
-B
At first, I was very angry that I was getting gifts such as angels, music boxes, christmas ornaments. I have to be honest, I felt like by them giving gifts meant I was having to share her. During my pregnancy, I became VERY possessive of her and sometimes was accused by even my mom that I wasn't letting anyone else grieve. And they were right! As I progressed in the pregnancy, I realized something really important about myself. I am a very private about the MOST important things in my life. I am usually outgoing and open about my opinions, but when it came to the internal hurting mechanism inside, I guarded it like Fort Knox.
Anyway, now, after time and processing, the gifts are SOOO treasured.
1. I love the devotional someone gave me: In A Heartbeat by Dawn Siegrist Waltman.
2. I cherish every single charm (angel embracing baby, heart with "a mother holds her child's hand for a short while, their heart forever".)
3. Christmas ornaments: crosses, angels.
4. Donations to NILMDTS. I can't say enough what that meant to us.
5. My husband and boys gave me a charm bracelet with 5 hearts (each representing something that reminds me of each of them and the last just a plain heart with Jamie Lynn engraved on it).
6. My favorite: A simple wood plaque with her name painted in Light Pink with a brown quote over her name: "for this child I prayed" 1 Samuel 1:27. It is just perfect because I prayed for her conception, I prayed through the early months that she would make it, I prayed when her diagnosis was unclear, I prayed when it was, I prayed for a safe delivery, I prayed I would have time, I prayed as she passed. I prayed more for this child, then any of my others. Her life and death brought me to a deeper conversation with God, and I thank her and God for that.
-H
When people did find out that I lost Kaiden's twin, they would tell me "Just be grateful you have one!" or "Forget about it, at least you have one, some women try and try and never have one." That always really hurt, and made me feel guilty for being sad about losing his twin.
-A
I had a rather early miscarriage, but it was very bad, resulting in my being in the hospital for about 3 days, the best thing for me through it was company at the hospital I know it was uncomfortable for some of them, but I needed it!
-M
A lot of my husband's coworkers donated some of their own time off to him so he didn't have to take his own. He had a total of a week's worth of time off donated to him.
One thing my husband has talked about on more than one occasion was that he wished people remembered to ask about him and how he was doing. He lost a daughter too, it wasn't just me.
-C
I loved that my hospital did my babies hand and foot cast.
-B
Here's what DIDN'T help. My sister in law became pregnant 3 months after I miscarried and she didn't tell me. I found out through some internet things. We don't see them very much and I haven't seen her since she found out. And she still hasn't said anything to me. She thinks I don't know. If she thinks it helps to pretend like she's not pregnant just to help me, she's full of it!
-C
Someone mowed our lawn the week it happened (it was in the summer - we came home to a nice lawn - which was not a priority for us to take care of during that time)
People came by to tell me they were sorry - many just brought hugs, and others brought little things like food for my kids.
The hospital took a ton of pictures and burned them to a CD. They cut a lock of his hair. They took four molds of his feet and put them all in a pretty box. They also took some pictures of him with a little hat and a stuffed monkey and gave those to me.
A friend of my in laws brought some balloons to his funeral for my kids to release up to our son. They really enjoyed that. -C
I had the most wonderful nurse who after I told her I didn't want to see the baby after he was born (this was suggested by a dear friend who meant well), tactfully stepped outside to give us some time. Boy am I glad she did that. My curiosity got the best of me and I had my husband bring him to me to hold.
She also took pictures for which I am SOOOOOO grateful. She tried to get footprints, but that didn't work.
We also brought home some preemie baby clothes and a blanket that a women's group made and donated. Those mean so much to me - sometimes I forget how small he was. This helps me remember.
I am most thankful for the women who shared their stories of loss. Somehow hearing I wasn't alone made me feel better and made me feel like it was okay to talk about it without depressing everyone (mine happened the day before Christmas Eve - so then I had to go to all of these gatherings that were supposed to be happy when I really didn't feel happy). We all shared our collective grief. I really appreciate their courage in sharing those stories.
My sister-in-law (who I have a tenuous relationship with at best), brought dinner. Again, I appreciated her reaching out to me in spite of our differences. Her compassion meant a lot to me. And I certainly wasn't up to cooking.
Also, the missionaries came to give me the lesson about God's plan. That was comforting and different from the religious view I had grown up with. That perspective helped me overcome some hard feelings.
-B
Most helpful for me was someone caring for my other children a bit. It gave me time to grieve and then I could be helpful to their grieving when they were with me. I think it was nice for them to feel like they could be happy and have fun too.
-L
My husband's grandma crocheted a blanket.   I think that is my most meaningful keepsake. We didn't really get many gifts other than that and flowers. (Which I personally do not recommend. Just something else that dies...)
We were blessed by loving church members who spoke at her funeral, provided the meal afterwards, and provided us meals for the following two weeks. My mother-in-law visits the cemetery regularly.
For me, it would have been hard for someone to do something intrusive. I needed people around me almost all the time.
I (and most of us I'm sure) could probably write a whole book of all of the stupid and painful comments. I really just tell everyone that less is more. Just say you're sorry, and show that you care. No need for editorial comments.
-M
Mine was a miscarriage in the first trimester, but still I was devastated. It was and still is really painful for me when people say something like, "It was probably deformed" or "There was probably some chromosomal abnormality...better that you lost it early" or "God just decided it wasn't time." I would rather they not search for something to say and just say, "I'm so sorry this happened." I think what held me together the best was my aunt. My husband was far from home in the service and she came with me to my appointments and just loved me and didn't say stupid stuff.
-B
I hated when people would tell me it was for the best.  Really? Explain to me how losing my baby was better. Now I can laugh about it because I know they just didn't know what else to say, but at the time I felt like knocking people out. But I think just knowing that people didn't have experience with it and didn't know what to say to comfort me made me realize they weren't trying to hurt me.
What helped - I got a necklace from a website that engraves the footprints of the baby from a photo, with Thomas' name and birth date on it. Love love love it, it makes me feel like I always have all of my children with me.
Things that others did - I liked just having a listening ear, or someone to ask me about Thomas. It makes me happy that he's not forgotten. Also, my good friends are always listening to me bounce ideas off of them for weird "what would you do" situations for birth announcements and birthdays and that kind of thing. They've been totally supportive and that's what I really needed the most; no one to justify what had happened, but to take it seriously and let me get things off of my chest. I found (find) that the best service was having someone around to talk to.  It is important to me that people acknowledge him as my baby, making sure he is part of our family and talking about him as often as possible.
My friend lost a twin to SIDS and she was so awesome before and after it all happened. She was able to answer my questions about how it will affect the surviving baby, doctrinal questions and just how to deal with people. She brought me books in the hospital and called me almost daily.  Having someone who had gone through a similar situation was amazing. It was less hollow and more of an "I really know how you feel" situation. And, seeing that it doesn't ruin you forever.
-J
My close friends gave me a necklace with a charm that had my baby's name and birth date. So sweet. Also, my sister's father in law donated the burial plot and the funeral home donated the "coffin". We also got three frozen meals from church friends.
It would have been nice if people had emailed me instead of calling. That way I could have read or responded to emails in my own time instead of having someone on the phone that I may or may not be up to talking to.
Like others, I could write a book on what was hurtful. I think the biggest thing is that people avoided talking about my son, which sends me the message that they don't care that he existed. I wish people would just be brave enough to look me in the face and tell me that they were sorry instead of avoiding me or avoiding mentioning that I was pregnant and now was not.
-M
I think people say insensitive things because they are nervous. I actually had someone say, "Well, just as well. You have your hands full as it is." I learned that I had to not be quick to offend no matter how bad it hurt,  If I had not loved this dear woman so my backlash could have been bad. I let it go.
What really helped were people who called in the weeks after to let me hash out all my emotions. And it was a roller coaster. My sister listened to me cry and cry the day my milk came in, my friend listened quietly as I talked about my emptiness and irrational anger. The "just listening" was the best. Three weeks after our loss I had to throw a birthday party for my twelve year old and I was a mess. A friend showed up out of the blue to clean my house and help me get ready. We did not have to talk about anything, she was just there to serve.
The people who dropped cards in the mail, or just showed up with treats were awesome. My mother gave me an angel figurine and my sister sent a beautiful quote in a picture frame. My poor dad was worried sick about me and dropped in all the time to quickly check and see how I was. It meant so much. It just helps to know people care.
The most touching thing for me was I had a very good friend whose son was hit and killed by a car a few years earlier when he was eight. She came and comforted me and acknowledged that we had BOTH gone through something terrible. I thought that was very gracious of her since I felt her loss was perhaps more profound than mine. The fact that she did not see it that way touched my heart.
The thing that hurt the worst were the people who deliberately stayed away because of their own discomfort. They wait until it "blows over". I understand that in some way, but it really felt bad.
-A
There were several gifts we received for things people did for us that we really appreciated. Some of the best gifts we got were gift cards. We got movie tickets, restaurant gift cards and I got a gift certificate for a pedicure. They were all wonderful. As much as we just wanted to be at home in bed sometimes you just had to get out of the house or you felt like you were going to go nuts. One of the best keepsakes was a necklace that a group of friends gave me. It had a charm for each of the people in our family including our daughter.
One of the best acts of service was from my family. They watched our son for us every day for a week. I know some people would want to have their other children around but my husband and I just wanted to lay in bed and sleep. Dinners of course were very appreciated. I think we had dinner brought in for two weeks. One of the other things I really appreciated was one of women at church had a stillborn baby daughter and she came over to talk to me. She even asked if she could see pictures of our daughter which meant a lot to me.
As for what was painful or hurtful? Stupid comments! There really just are too many to list.
-C
We really appreciated cards sent by friends and family.  And I think we most appreciated when people would just stop and ask us how we were doing instead of trying to avoid us or avoid bringing up the subject of losing our baby.  I also think that the moms & dads need to have the opportunity to put away the baby things (taking the crib down, or packing clothes away) instead of someone else doing that task for them.  Sometimes friends or family think they are doing the grieving parents a favor by helping with that task, but they aren't.  The parents need that time to grieve and say good-bye and ultimately heal. 
-S
I would tell people to not be afraid to ask how they are doing or call their baby by name (I even had a good friend ask me if I needed to name her). I hated feeling like I had the plague when I finally had the guts to go back to church a month after I had her because no one would look at me. Saying that they are "sorry" is better than saying nothing at all.
Also, I wish I had taken more pictures...even though her coloring wasn't perfect. This may sound morbid, but I wish I would have buried her with half of a piece of jewelry that I had the other half to (I know, weird but true). I wish I had taken molds of her hands and feet and I thought to ask to have the blanket they carried her away in. With me I went into shock so I was rushed to the hospital before we could even think of any of this.
-L
What had got me out of the depression I had felt with the first miscarriage is that I fostered 2 kittens a few months later. I ended up keeping one but it helped to care for something small.
After my second miscarriage my friends at work and church brought me some stuffed animals. My church bishop called as well. I was feeling a pretty numb at that time. This baby was due in early April so I planted some daffodil bulbs in the baby's honor so every spring I would remember... this summer we're moving to a larger house... so we will dig them up so they can be planted at the new house.
-A
I think the biggest help was knowing there are 5k races in our area for Pregnancy and Infant Loss Awareness. I am so happy to do the 5k and attend 2 memorials in October for Sophia. I am glad that Mya and I do that together. So to me letting other families know that there are always things they can do to remember their little ones.
-C
Contact Information
---
If you have any questions, comments, concerns, wish to obtain printed pamphlets or would like to add your story to our collection, please email me at: AngelBabiesInfo@gmail.com


Website text written by Heidi Vawdrey RN, BSN, CCRN in memory of Elizabeth Jane Vawdrey. Edited by many other caring Mommies and Daddies of Angels.Website design by Jonathan Spencer.